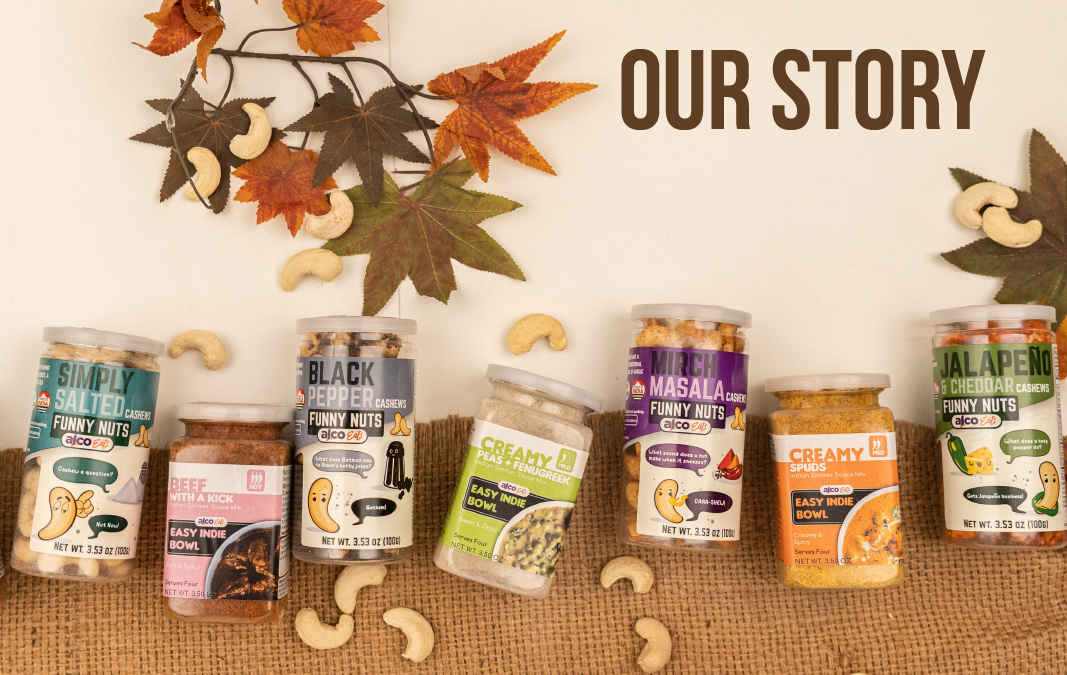 We're alcofoods
We make snacking fun, cooking easy and hanging out with your loved one's a blast. We are your secret hangout buddy that stays with you in the background and only comes out when you need us. From our experience you'll need us the most when you get hungry, hangry or are craving us, simply because you can't get enough of us. No matter what time it is, how bad the weather is, be it a holiday or a work day we will be there. #hangoutbuddy
Founder Story
"Being self-aware is a super power" - Adit Agrawal
In 2013, Adit Agrawal came to Flint, Michigan to start his college life at Kettering University. At the time he was obese at 225 lbs, shy, not confident because of the way he looked. But he was determined to change it all and show the world that anything is possible. Like anyone would, he turned to the internet to research on how he could improve his physique and become healthy. Being motivated and determined to change his lifestyle he started running, weight training and eating healthy meals on a regular
basis. Overtime he started to see results and soon his greatest weakness became one of his greatest strengths.

During his journey Adit realized there were no Indian food choices available for him to help him along his journey. In 2018 he flew back to his hometown Raipur where he in collaboration with his father Pradeep Agrawal and mother Nutan Agrawal started Alco Foods. Today, Alco Foods develops and supplies food products to thousands of customers all over the world.
Learn More About Alco foods
Humble Beginnings
Adit came back to Flint to finish his education but decided to stay and help people just like him. One Sunday morning sitting in his dorm room thinking about how he could possibly help people just like him he started a food distribution company called alcofoods. Along with his school work Adit worked on plans to make alcofoods a success. Once he finished his education Adit moved to Chicago to work on alcofoods full time. Although Adit had a vision for the future he needed a great business partner that he could trust along his journey. Adit invited his close friend Peter Moscone to join him along his journey. Peter was happy to help and was already looking for a path forward. Today, these two are working to make America healthy on a regular basis and are on a mission to "provide tastier, healthier and better food items to every pantry in America." - alcofoods Mission Statement
Learn more about our founders